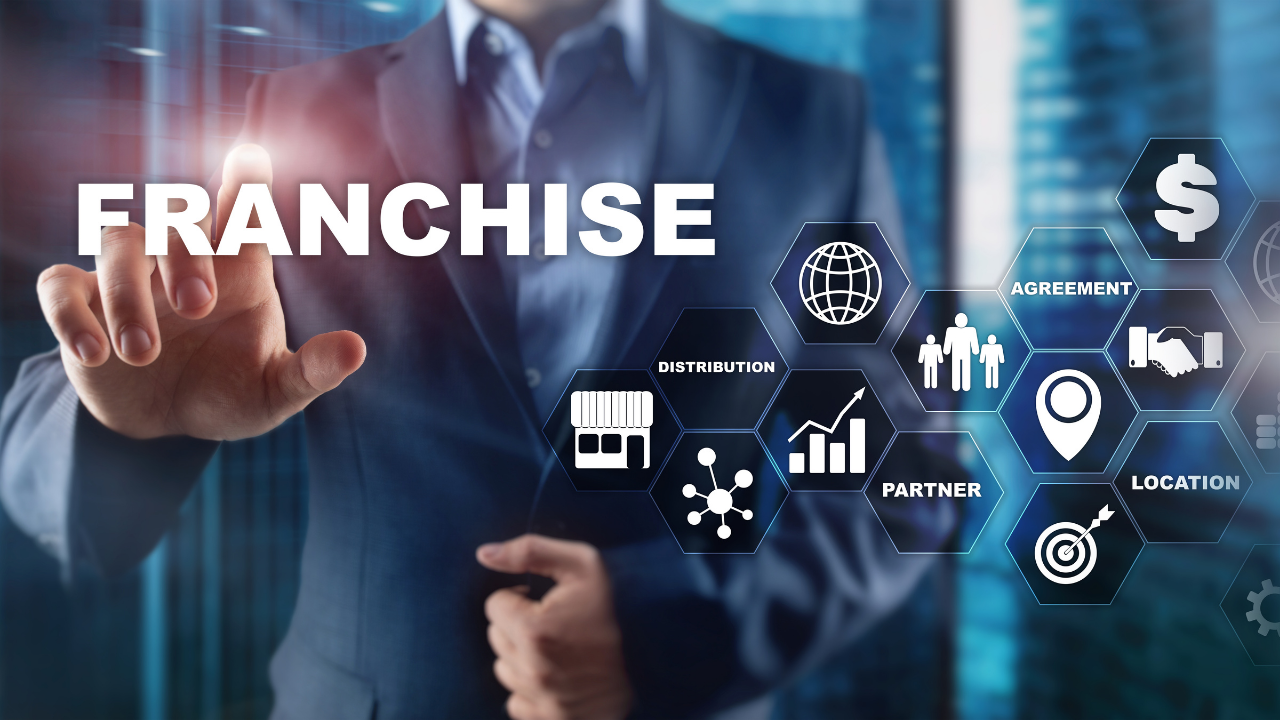 Looking to buy a franchise? Do you want to learn more about the franchise business, where to start, and what is an advantage of buying a franchise? Do you want to be the game-changer by discovering the vast world of franchising and running your own business but aren't sure where to start? Let's take a deeper dive into the legal requirements of what a franchise business is, and the steps involved. To help you decide whether franchising is right for you, we have got all the information you need!
Basics: What is a Franchise?
A franchising system involves two parties: one is the franchisor, who as the owner of a business or brand of a business gives a license to another party, that is, the franchisee to allow the use of a business idea.
Put simply, a franchise is a method of business expansion that is beneficial to both the franchisor and franchisee. It is a comprehensive business relationship, in which the franchisor is paid an initial fee for their license for which they receive ongoing royalties depending on the revenue and subsequently this lets you have knowledge about operational requirements, suppliers, training, and ongoing support.
When you are buying into a franchise, you are buying into an operational business concept, with processes clearly mapped out in the company's operational manual. Most franchisors also provide comprehensive training in how to operate the business and give clear instructions on how to use all visible trappings such as trademarks, logos, and uniforms.
Think of the everyday purchases you make, whether you stop for coffee on your way to the office, drop your child at a daycare, go for pet grooming or order your meal. Every one of the products and services you enjoy in your routine is likely to be from a franchise. This way franchising has become a part of the fabric of people's lives because it provides an increasing array of products and services.
How does Franchising a Business Work?
As you might know by now that franchising a business involves some or all aspects of another successful business in partnership. In the past, businesses would provide the right to sell a product in a particular market known as distribution deals or distribution ship. However, more recently, the concept of franchising has evolved wherein a business allows another business the license to operate under the same brand name, use the same expertise and operation system of the parent company to accomplish a successful business.
Here are some essential strategies followed by our franchise consultants before launching your franchise:
1. Set Realistic Goals: Before considering any franchise opportunity, consider realistic goals as to what franchise success looks like for you. Whether it is more sales, expanding business, or brand visibility.
2. Explore the industries: Just because one franchise is popular and is working for your friend doesn't mean, it is the right one for you. Don't take the search, discovery, and acquiring process lightly, and look for the following criteria:
A solid track record of excellent sales and profit
Based in a market that is growing and has the potential to grow in the future
Product or service which is able to provide you with repeat business
Will you be able to work in that franchise model?
3. Research competitors for you: To competitively position your franchise offering among other franchises, you need to evaluate your competition, understand the metrics and work with an expert to ensure your chosen franchise model is competitively positioned.
4. Learn about the franchise and get involved: You have enough time to learn about the franchising process and get involved in the events. This is the time to get involved with franchise organizations, networking events, masterminds, and other professionals and suppliers that will be of value after your franchise launch.
5. Now check the financing options: Financing assistance is something you need to open your franchise and wait until you have approved for enough to cover all of the franchise fees and expenses.
Now the question here is,…
Do I have to work with a Franchise Consultant?
If you want to choose a franchise the right away, you need to work with a consultant who specializes in providing guidance to help find the best franchise among the thousands available and who is experienced in working with new and emerging franchisors like you.
A good franchise consultant will be able to help you through each phase of the franchise development process, with insights and strategies that have worked for other brands as well. For instance, the franchise consulting service by Irving Chung will help you avoid the mistakes and pitfalls of franchising that many would-be franchisors know about or, unfortunately, find out about too late.
The right consultant will learn about your goals, objectives, and passions, to help you with a brand and have systems in place to guide and help you franchise the right way. Based on your criteria, they will provide you with hundreds of pre-screened franchise models and personally introduce you to brands that can be the right fit. They guide you through every step of this due diligence process with the right education and support.
What are the Advantages of Buying into a Franchise?
Tested and proven business model: Usually, franchise business has a higher rate of success than independent business due to a number of reasons. When a franchise buys into a franchise, they are joining a successful brand, as well as a network that will offer them support and advice, making the probability of risk regarding the profit and growth less likely. Plus, you have experienced professionals backing the business, a higher brand reputation rate, and already proven business concept, making it less likely they will go out of business.
Following the system: Once you get past the contractual and acquiring process, every business manager knows how difficult it could be to onboard new, qualified team members and managers as your business grows. Franchisees buy into the franchisor's operating system believing that if they follow it to the letter they will succeed and be profitable.
Ongoing support: Not only will the franchisor provide you support through the technologies and methods they use, in the case of support required in resourcing a good location, hiring employees, franchisors are going to lend support in that context as well.
If you are ready to take the next step in franchising, we can help you get the inside track on the hottest franchise businesses. Contact us to learn more about franchising and our process!