Pet Franchise Business Opportunities
Let's cut to chase. If you love pets, are ready to leave the corporate world behind, and go into business for yourself then you are at the right place. Pet franchises offer lucrative and rewarding opportunities that could be exactly what you are looking for and FranGuidance is here to help.
Franchises make it easy to own and operate a pet business so you can truly focus on enjoying the business. Irving Chung, a Franchise Business Consultant provide all of the training and support to help you launch and grow your business. Their executive team is there to take care of showing you "how to operate the business" so you can focus on running, enjoying and growing the business.
Pet Franchise Business Consulting with Professionals
Learn what's hot: Explore the many franchise options, what's available, and what's proven to perform.
Introduction to Brands: Looking for experienced franchise partners? We back you with successful brands and introduce businesses that can be a perfect match.
Development: Starting with a comprehensive consultation, we will guide you through the exploration process providing you with knowledge and support every step of the way.
Save time: We'll help you select the perfect pet business and become a franchisee. And that's where our well-defined independent consulting process makes the learning and launching hassle-free.

Why A Pet Franchise Opportunity?
At FranGuidance, we believe that people love their pets like children, and pet owners are willing to go to great lengths to provide the highest quality products and services available to take care of their pets from grooming services, healthier food options to essential supplies or you might choose to sell specialty toys, bedding, training, and EVERYTHING in between!
Now you can become a part of this booming pet care industry and tap into different opportunities by owning a pet franchise. We also believe that the 'right' business has the power to help you achieve financial freedom, freedom of time, and the opportunity to pursue your passion. Through expert guidance, we will help you change your future with your own Pet Franchise. 
Capitalize on the Experience and Expertise of Your Franchisor!
An established business is the strength of the brand and loyalty of the customers.
Led and directed by experts in the field.
Business support from a team of experts means less trial and error.
Unique, engaging, and profitable career opportunity.
We represent franchises in nearly every business
Get your share of nearly $110 BILLION market
Almost 80 million homes- Well, over half of US households have at least one pet. And with projected growth of 5-7% each year, the pet care industry remains resilient to market trends and financial recessions. Meanwhile, pet owners maintain their regular spending be it food, essential supplies, and grooming even during the toughest of economic concerns.
Note that, the global pet care market is expected to reach USD $203 Billion by 2025.
It is time to take advantage of this huge and growing market. FranGuidance is not just an expert online source but also provides personal consultation and guidance for would-be entrepreneurs and savvy investors.
The breadth of the pet franchise is enticing, so are the benefits of this model!
All the unpleasant surprises you get when starting your new business have been overcome, with established models and support in place, pet franchise businesses are proven to work. And because pet franchise businesses are not limited to local needs, there will be multiple opportunities for expansion including physical and online stores 
Typically, in the world of franchises, where it is about keeping both owners and pets happy, the same model is hard to create from scratch!
So, why not take advantage of:
Pet franchise support and experience
Trusted brand name

 

Explore multiple revenue sources
Be Your Own Boss- Make an Investment You Will Be Proud Of
WE UNDERSTAND THAT PERSONAL AND PROFESSIONAL GROWTH MEANS DIFFERENT THINGS FOR DIFFERENT PEOPLE!
Now that you have decided to take control of your professional destiny, Irving will work with you to understand your motivations, interests, goals and skills to help you identify the perfectly matched franchise to turn your dreams into reality.
Irving can also help prospective, qualified candidates locate funding options that can save them thousands of dollars.
Getting Started Is Easy
The first step is simple: We start with a brief 30-minute conversation.
My services are free so there's absolutely NO RISK.
After we speak, we'll be able to figure out if we show work together.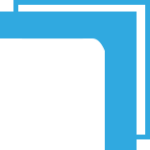 Let's Schedule a call
It'll never be a better time than NOW. If you have a question about franchising and would like to schedule call with Irving, please submit the form below or click the link to schedule a call.