Business Ownership with The Best Semi-Absentee Franchises
A retiree, a successful executive, and a franchise veteran looking for a lucrative investment, what do they have in common? More than enough passion to want to own a business but not enough time. Many people have the desire to own their business, but can't make a full-time career change. Others really like their career but want to diversify their income sources and investments. For situations like these, the answer is investing in semi-absentee franchises.
With this business model, you don't have to be there for it to run and function. It doesn't require long hours. It allows you to keep your job or an other business. This means that you can build wealth through the franchise contributing to your overall asset accumulation strategy.
With a semi-absentee franchise you get unparalleled support, franchisor guidance, and a proven system to ensure smooth operations, your franchisor is going to arm you and your employees with all of the training and tools. This category of franchise businesses are designed to be manager run, so they handle all of the day to day operations. Requiring only a few hours a week, you manage the manager and oversee the big picture operations from your office.

How to Get Started with Semi-Absentee Franchise? We provide the Lifestyle Solutions you are looking for
At FranGuidance, we know the franchise world's ins and outs, so we provide you with the opportunities to fully leverage your skills and experience to be able to achieve your career, business, and lifestyle goals.
Without a doubt, franchising is an excellent way to have security in uncertain financial times. And of all the franchise opportunities, a semi-absentee franchise is one of the best ways to maintain your current position while helping you create multiple streams of income. So if you have the capital to invest, now is the excellent time to explore a semi-absentee owner franchise.
With FranGuidance, you will have the guidance, support, and resources to learn about franchising and identify the best franchise to reach your goals. At FranGuidace we focus on finding the best suitable option for you, here is how we do it:
Before any of the franchise businesses enter into our portfolio, they need to meet the key criteria such as proven performance, experienced executive teams, and comprehensive support systems.We only provide you with pre-vetted franchises.
We will help you with successful brands and introduce businesses that can be a perfect match after learning your skills, experience, goals, and investment level. Trends, fads, and phases can cool quickly, we help you choose an established business operation that is proven to work!
We connect you with the franchisor directly, once you have selected the brand. So that you can conduct a detailed investigation by assessing the necessary information to make an educated investment decision. We will back you with guidance and support every step of the way!
There are many semi absentee owner businesses to choose from and they are not all the same. And that's where our well-defined and highly personalized process makes the exploring and launching process a lot easier and more successful.
The Growing Interest in Semi-Absentee Franchise Ownership
When you start your search you may find three different levels of time commitment, that is, active, absentee, and semi-absentee.
For instance, you will be making an investment of both financial capital and time when you invest in an 'active' involvement. At the opposite end of the spectrum are a true 'absentee' investment. And in the middle of these two extremes, you will find a sweet spot of semi-absentee franchises. These are the business models that are structured so the owner can be successful with a time commitment of a few hours per week.
The characteristics of 'semi-absentee' franchises:
Manager run on a day to day basis
Well defined operations
Can always be set up to become multi-location businesses over time
No need for prior industry experience and skills.
Adds an alternative stream of revenue to add to the financial security
Potential for high-profit opportunities
Service, time, and money are what running any business comes down to. And if you opt for running one on your own means you are putting in a lot of time, stalking a lot of money to ensure the products and services are top-notch. So all in all, it involves a lot of sacrifices and hard work, however, with semi-absentee configuration will allow you to continue earning while you have someone to help!
Finding the BEST Franchise for you
When you're ready to take control of your professional destiny, Irving will work with you to understand your motivations, interests, goals and skills to help you identify the perfectly matched franchise to turn your dreams into reality.
Irving can also help prospective, qualified candidates locate funding options that can save them thousands of dollars.
Getting Started Is Easy
The first step is simple: We start with a brief 30-minute conversation.
My services are free so there's absolutely NO RISK.
After we speak, we'll be able to figure out if we show work together.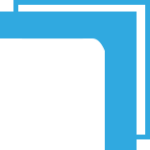 Let's Schedule a call
It'll never be a better time than NOW. If you have a question about franchising and would like to schedule call with Irving, please submit the form below or click the link to schedule a call.