People will always strive for comfort and security when it comes to their homes and family. More and more people are looking to find help when it comes to maintaining their homes as their lives have become increasingly busier and more hectic. As a result, the demand for home services will always be high.
Ready to invest in a home service franchise? FranGuidance is a comprehensive resource where you can get all the necessary information to learn about and investigate all of the top franchise businesses available including home service franchises. Our experienced franchise consultants can help guide you every step of the way from base level education, to a comprehensive investigation of concepts through to funding and launch.
Franchise businesses are designed to make business ownership fast, easy and profitable. They help their franchise owners to build their way to success and turn their investment into a rewarding and profitable business. Whether it is home cleaning, pet care, lawn care or general handyman services the options are vast in this booming category. What's more, you don't have to have any prior experience or knowledge of these services because franchisors provide all of the training, systems and support to help you operate successfully.
Become a Home Service Franchise Owner In These Four Easy Steps
Get Connected: We will provide a comprehensive consultation to help educate you about the many franchise options available, and to assess your skills and goals.
Opportunity Overview: Our consultants will help you identify the best franchises that match your goals and objectives. We will provide expert guidance to help you gather the necessary information you will need to make an educated and SMART investment.
Introduction to Brands: When you are ready, we will introduce you to the franchisors directly who will provide all the in-depth information needed to assess the concept. They will cover everything from start-up costs, franchise fees, staffing requirments, support resources and financial performance history and more. They'll even introduce you to existing franchisees to get an insider view of what your day-to-day may look like to truly determine whether the franchise will be a good fit or not.
Launching Your New Business! Once approved by the franchisor, we will introduce you to financial service partners to help you fund the buisness and guide you through the final steps to launch and start your new future as a business owner.
Why a Home Service Franchise Opportunity?
At FranGuidance, we believe that the percentage of people needing help in the home has become greater than ever with the increase in dual working households and/or the number of people working from home. Homeowners are willing to go to great lengths to improve their quality of life and lifestyle by leveraging the variety of services available from repairs, cleaning, appliance service, lawn care or pet care and ANYTHING in between. Home services are quickly expanding with new opportunities constantly being introduced to provide franchise owners with unique business models offering sizable margins and revenue.
Now you can tap into this billion-dollar industry by finding the right franchise opportunity whether you have experience or not. We believe this is the ideal opportunity to meet the growing demand for affordable and convenient home services in your local area while allowing you to achieve the financial freedom you have been looking for. If you have the passion and conviction to tap into a proven business model – we have a business that can be the perfect fit.
Leverage A Concept Focused on The Experience of Your Franchisor!
Brand recognition and proven systems to attract and retain customers.
Proven success and business performance.
Experience and know-how with simple, turnkey operating systems.
On-going support and coaching for long term success.
Unique, lucrative, and rewarding career for you and your family.
Tap into a $500 Billion Chunk of The US economy
With the pandemic forcing people to stay at home, work from home, learn from home, the demand for home services and the service industry has never been higher.
It is time to take advantage of this booming industry, with franchises that require a low start-up investment and overhead costs to operate.
The growth of 'Service Based Franchises' has been due to the increasing need for home services, seniors aging in place, and an increasing ability to easily book services online along with the ability to find information these franchise service businesses. At FranGuidance, you are sure to find a franchise that fits your skills, budget and goals. What's more, with proven models as well as established systems and support nearly anyone who is willing to be their own boss can easily become a successful franchise owner!
We represent successful franchises in nearly every business category.
Finding the BEST Franchise for you
When you're ready to take control of your professional destiny, Irving will work with you to understand your motivations, interests, goals and skills to help you identify the perfectly matched franchise to turn your dreams into reality.
Irving can also help prospective, qualified candidates locate funding options that can save them thousands of dollars.
Getting Started Is Easy
The first step is simple: We start with a brief 30-minute conversation.
My services are free so there's absolutely NO RISK.
After we speak, we'll be able to figure out if we show work together.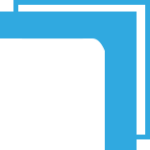 Let's Schedule a call
It'll never be a better time than NOW. If you have a question about franchising and would like to schedule call with Irving, please submit the form below or click the link to schedule a call.